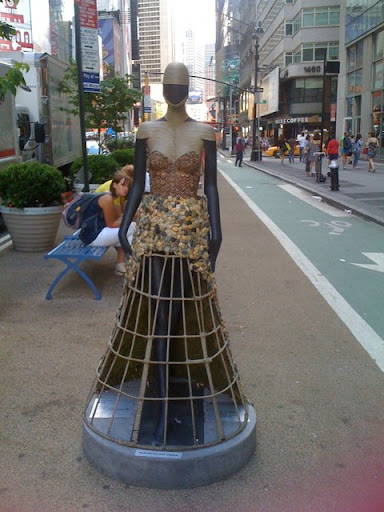 By
Niyati Karwa/ Emily Saunders
from
Parsons School for design
It's the last picture from
Broadway's Sidewalk Catwalk.
I saved what I thought was the best to the last. I love how original and creative this dress is. And will definitely stand the test of time plus is perfect for any weather conditions that summer in
New York
could have brought. Well done guys. I believe you have a great career ahead.
Have a stylish day
.