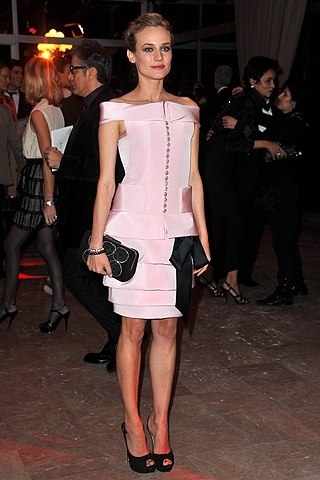 Diane Kruger
has been on my radar for quite a while as she is always so impeccably dressed, often spotted in
Chanel,
but to everyone's surprise she wore this beautiful
Chanel
Haute couture
creation just days after it appeared on catwalk! That seems very advanced even for her. But I'm sure she's good friends with
Karl Lagerfeld
for being such good ambassador for the brand that she can have anything she wants whenever she wants. And why not?! I'm sure after looking so
chic
as always it will only increase the sales. I love her style and can't wait to see what she'll wear next.
Have a stylish day
.